Ticket Machine Out of Order?
We know it's a hassle when a machine is out of order. But before you give up, try these other ways of paying your fare: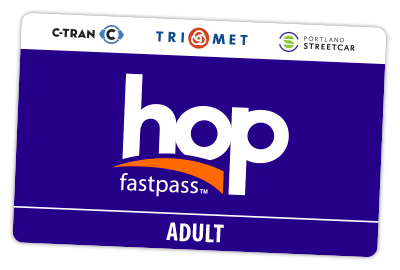 Have a Hop card ready
Hop Fastpass fare cards can be reloaded using the website, app or phone hotline, or using cash at the store. Need a card? Find one at a retailer near you.
1. Tap with your phone
Hop mobile payments allow you to pay Adult fare with your smartphone using a mobile wallet (Android Pay, Apple Pay or Samsung Pay). Just tap your phone to the Hop reader at the MAX or WES station or on the bus as you board.
2. Try another form of payment
If the machine isn't accepting debit/credit cards, it may still be accepting bills and coins.
3. Try another machine
Most stations have more than one.
4. Report ticket machine problems
To report a ticket machine or validator out of order, please use our online form or call us at 503-238-RIDE (7433).
Heavily used machines can break down more often simply because of the repeated wear and tear. We do our best to repair machines within 24 hours of when we are notified of an issue.
Related